End of Year Recital
Every year Center Stage Dance puts on an end of the year recital to showcase what the students have learned throughout the year. Each year a theme is chosen for the recital and each class performs a different routine. It is put on at a local theater in full costume and is a great way for the parents to celebrate what their child has accomplished by completing the dance year. It is not mandatory to perform at the recital but we do encourage everyone to participate as it is a fun event for everyone that builds confidence and self-esteem.


Photo Day Schedule
Information now Available
Every Class has a specific class time for their group and solo pictures
. . . . . . . . . . .
Make sure you know what time you have to be there and what costume order you need to prepare for (those students in multiple classes)
Dress Rehearsal
Rehearsal Schedule
is Now Available.
. . . . . . . . . . .
Make Sure you know when your child's rehearsal time block is so that you don't miss it
Recital Show Orders
Information now Available
Make sure you know which show your child is performing in
. . . . . . . . . . .
Tickets go on sale on in May! Make sure you know which show to reserve your seats for
---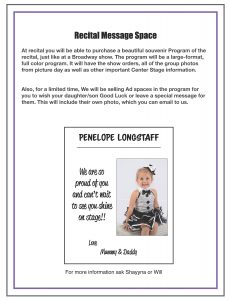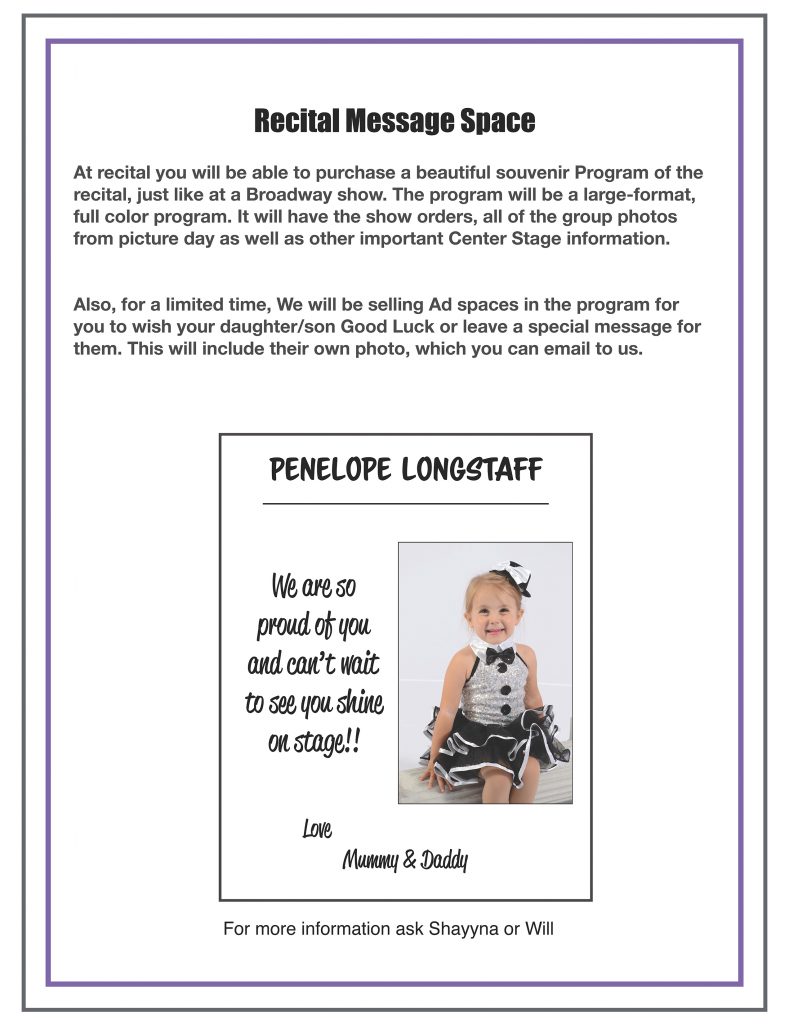 We will be selling Ad spaces in the program. Wish your daughter/son Good Luck or leave a special message for them. We will also include a photo of them, which you can email to us.
It was such a huge hit last year and is such a great souvenir for the dancers and a special memory of such a wonderful year.
---
---
Previous Shows
2016-2017: Teacher's Choice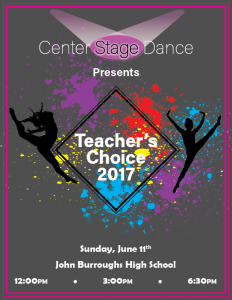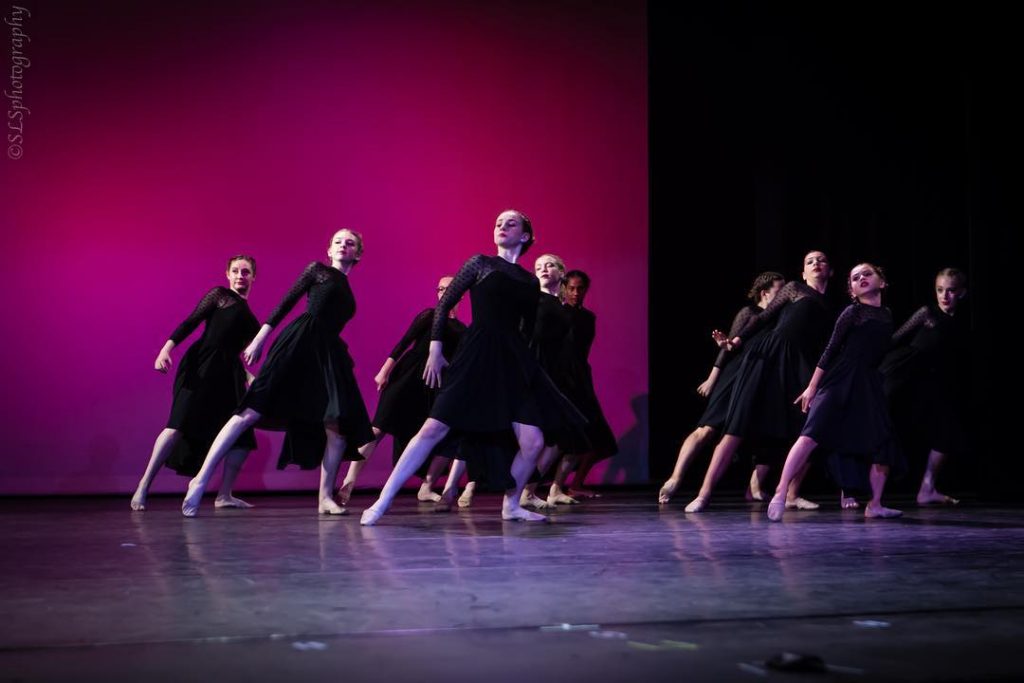 2015-2016: A Night At The Movies