At Center Stage, it's about more than just teaching dance!
We strive to develop qualities every child needs to succeed, building confidence and self-esteem in a fun nurturing atmosphere.
In addition, we provide a well-rounded dance education for those students who aspire to a professional career in dance. We are the "first step" in helping your students develop their talent and achieve that dream.
We start at age 2 with our Mummy & Me class. At 3 years old they move to our Preschool Ballet. We offer combination Ballet/Tap classes for ages 4-7 and Jazz/Hip Hop for 6-7 year olds. At age 8, students have the option to take Ballet, Jazz, Hip Hop, Tap, Contemporary and Acrobatics. We also offer ALL-Boys Hip Hop classes.
---
---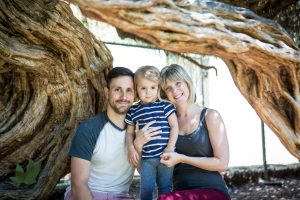 About Center Stage Dance
Center Stage Dance LA is a school uniquely designed to encourage an appreciation and interest in dance and music. While sharing our love of dance, we strive to provide a fun, enthusiastic and nurturing environment for our students. All of the teachers at Center Stage Dance LA are working professional dancers and choreographers who have performed in TV commercials, music videos, movies, and stage shows.
Amy Longstaff, Owner & Teacher
---